Skip to product information
Cramp Aid

Overview:

High-potency herbal and nutritional relief for period cramps and discomfort, in liquid capsules for fast absorption. The drug-free way to an easy period.

How to use it: Take Cramp Aid when you need it. Start with 2 capsules at the very first sign of period cramps. (If you know when your cramps are going to start, start taking Cramp Aid up to a day beforehand.) Repeat as needed, up to 3X a day.

Ingredients: B Vitamins, Zinc, Ginger, Fenugreek, Dong Quai, Marigold
Steady Mood

Overview:

Our daily supplement contains everything you need for optimal hormone health and relief from symptoms like mood swings, bloating, hormonal acne, brain fog, cravings, and disrupted sleep. Feel better than you ever have before with Steady Mood.

How to use it: Take Steady Moody daily: 2 tablets everyday, no later than 6 hours before bedtime. Use consistently for best results. If you have a sensitive stomach, take with food.

Ingredients: Saffron, Rhodiola, Zinc, B Vitamins, Magnesium, Calcium
Rael Heating Patches

Patches

Overview: Rael's Heating Patch allows you to take therapeutic heat relief with you. Simply stick the heating patch to the inside of your underwear and experience a soothing warmth that promotes blood flow and relaxes muscles.

Patch Size: 2.7 x 3.7 inches

How to use: Adhere to underwear over abdominal or lower back area. Up to 8 hours of relief per patch.

Ingredients: Iron, Activated Charcoal, Vermiculite, Sodium Chloride, Polyacrylic Acid, Sodium Salt, Water (Aqua), Rose Flower Oil, Citrus Limon (Lemon) Peel Oil, Jasminum Officinale Flower Oil.
Ships in 10-12 days
Regular price
$55.98 USD
Sale price
$49.00 USD
Unit price
per
Best Seller
Sold out
The powerhouse De Lune duo Cramp Aid + Steady Mood combines forces with Rael's Organic Cotton Cover Pads and Heating Patches to create a period toolbox that ensures an easier cycle every time.
Everything your period needs in one spot. From pain relief to hormonal support, this bundle is a powerhouse of period goodness.
Our friends at Rael know periods like we know periods. They have created safe and effective products that help to soothe period pain. When combined with De Lune products, you'll have an entire system on hand so that even a surprise period doesn't catch you off guard.

View full details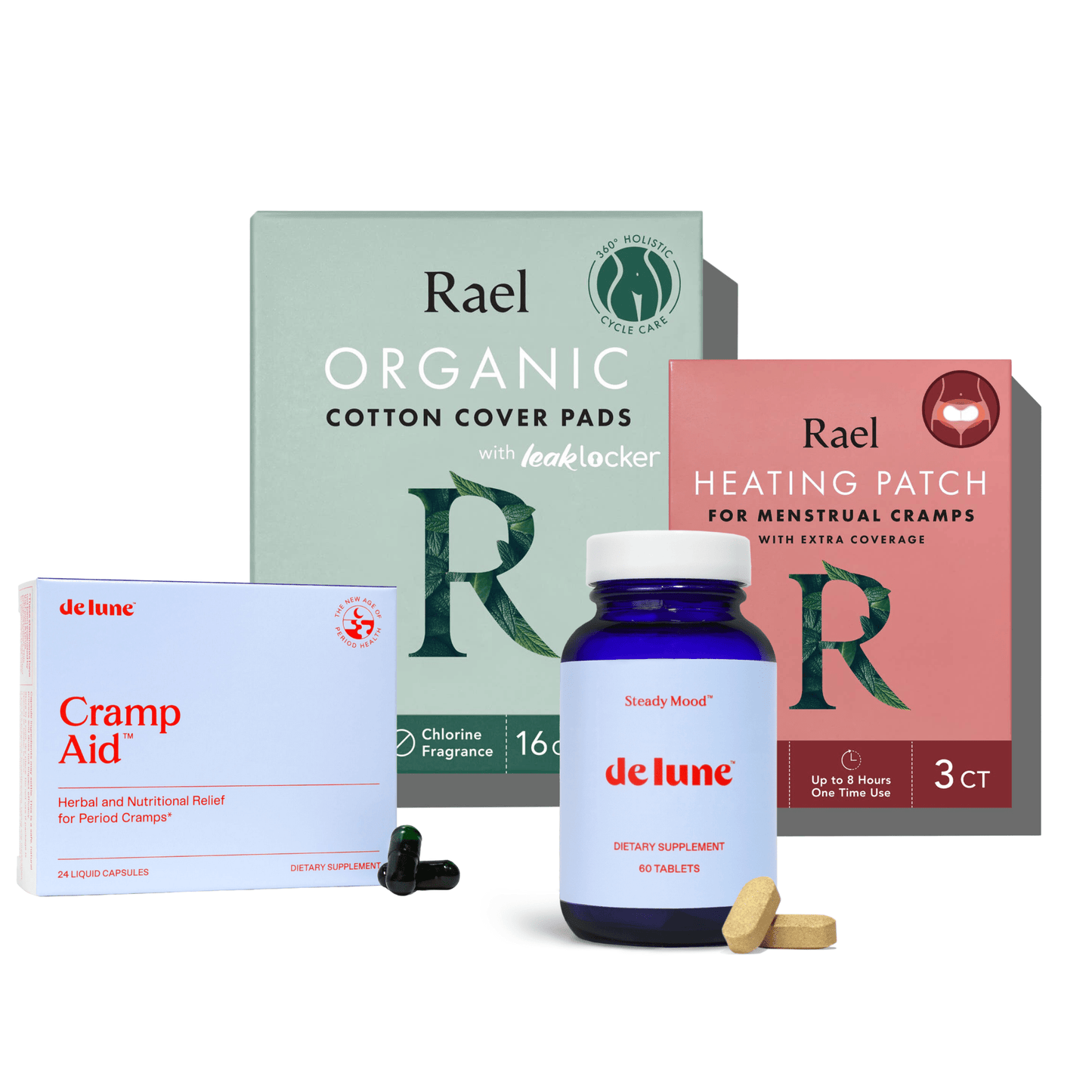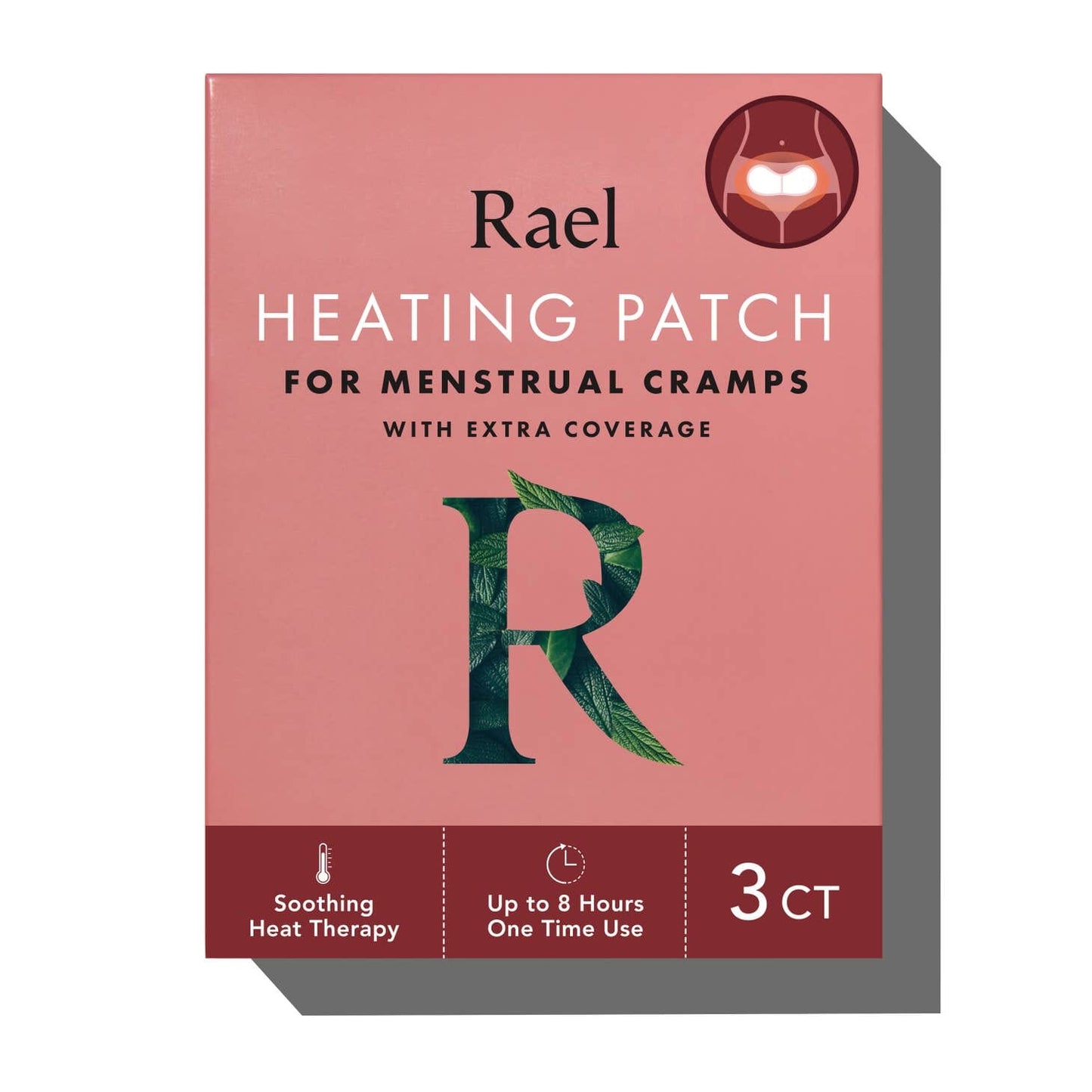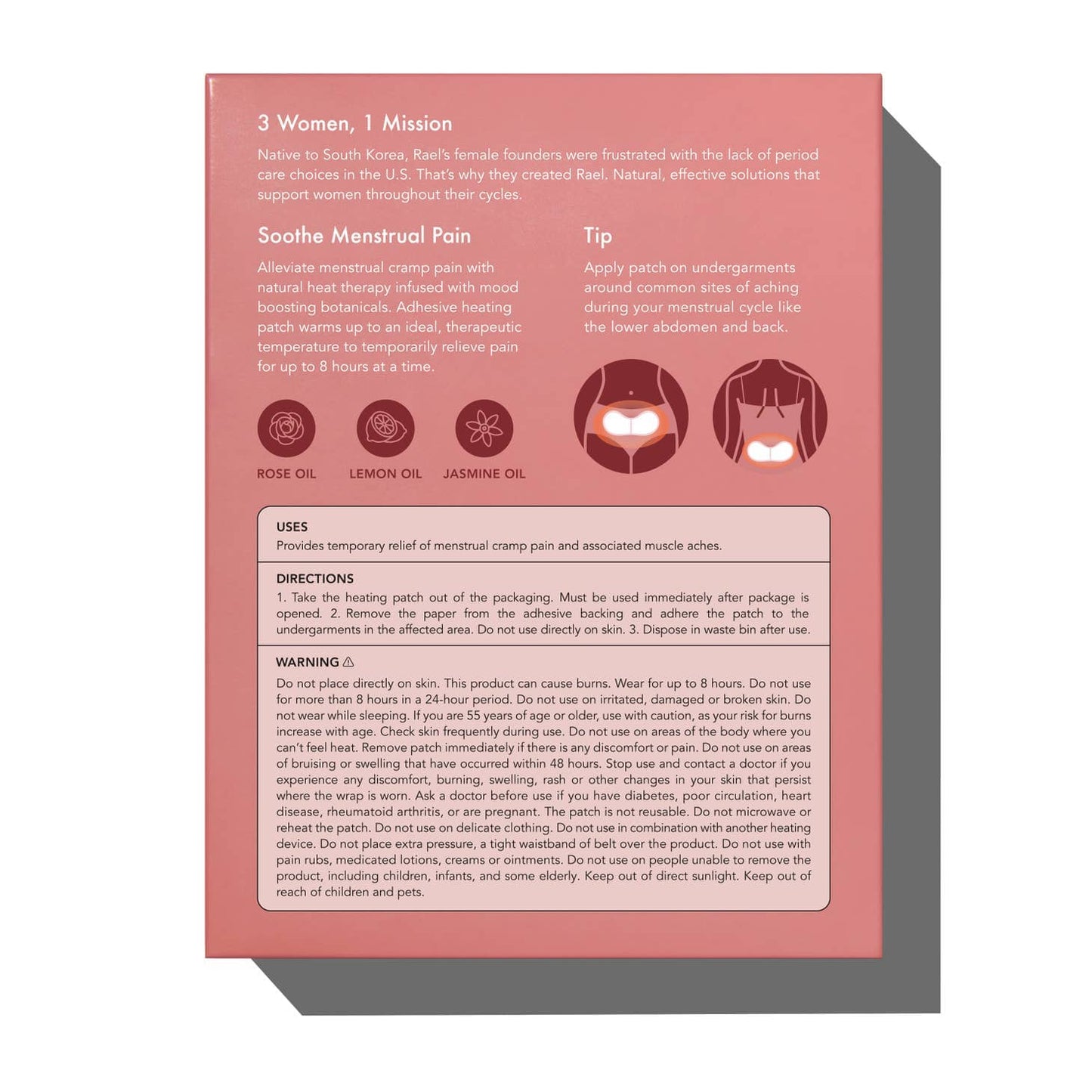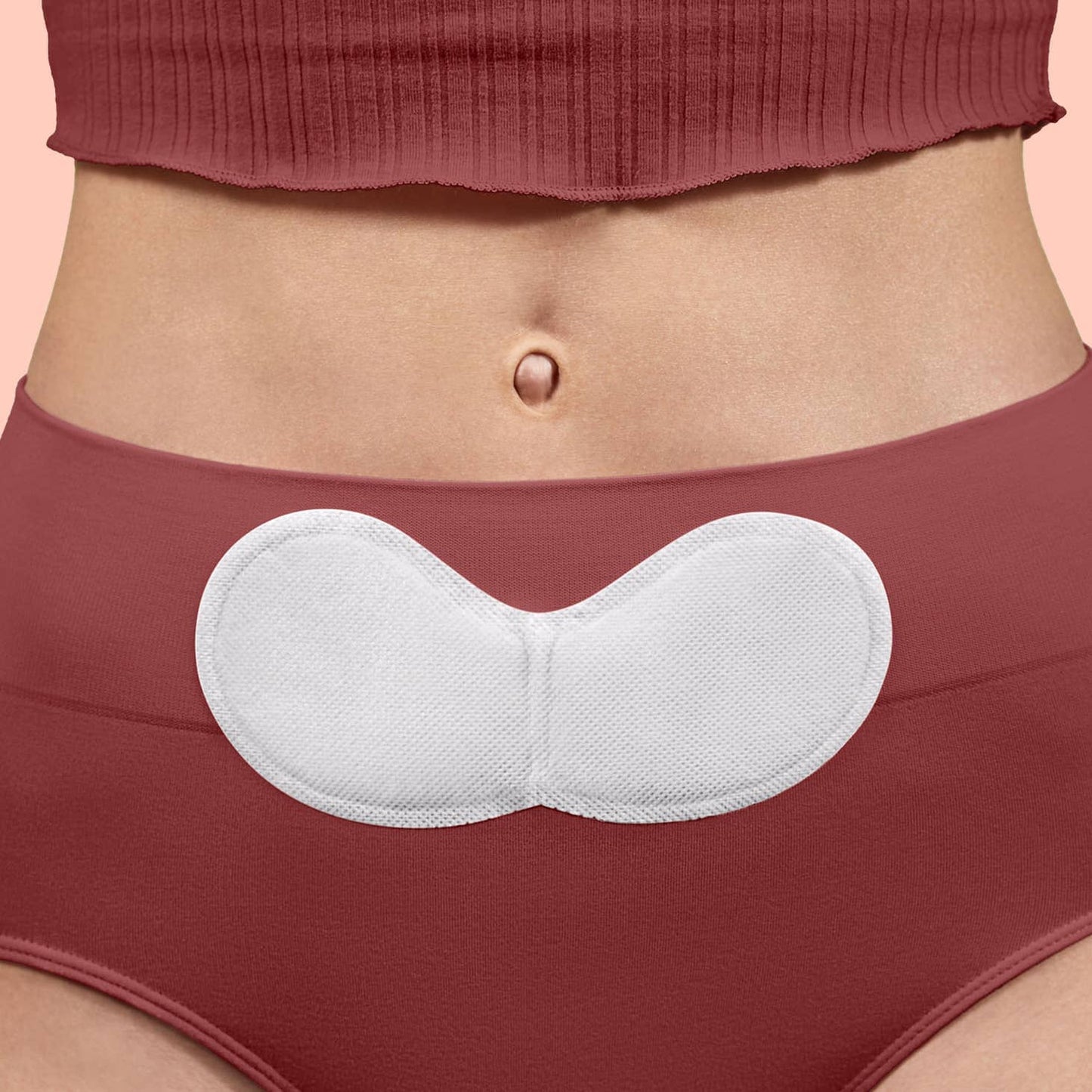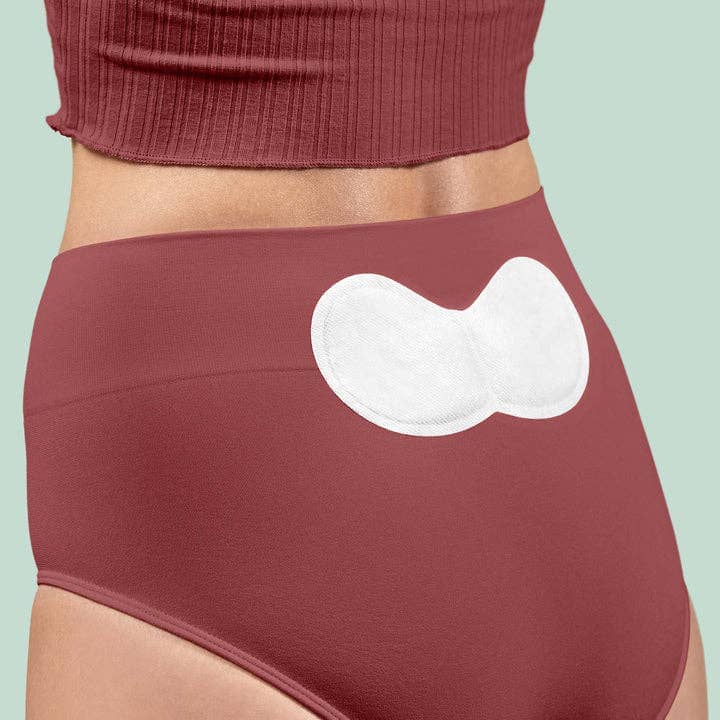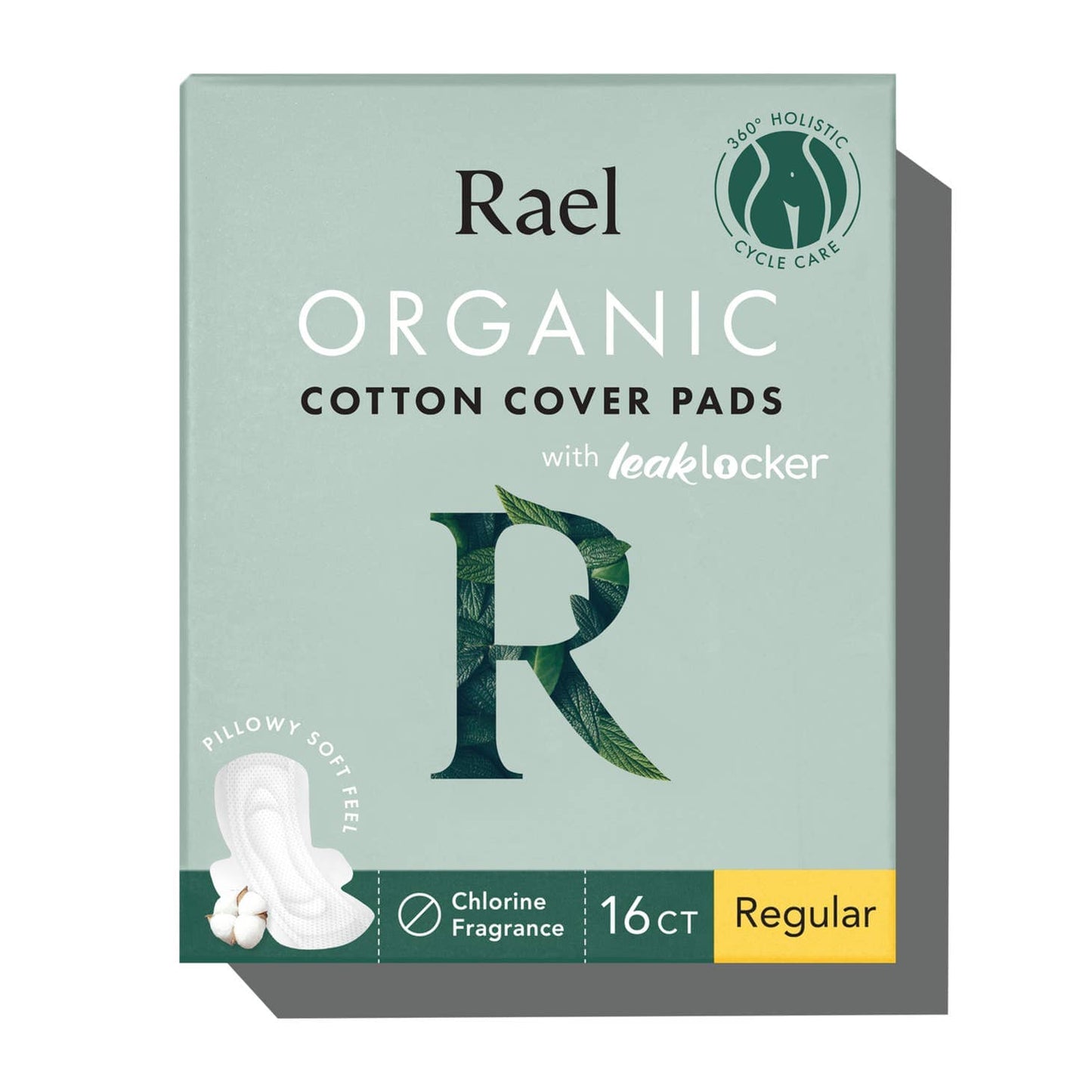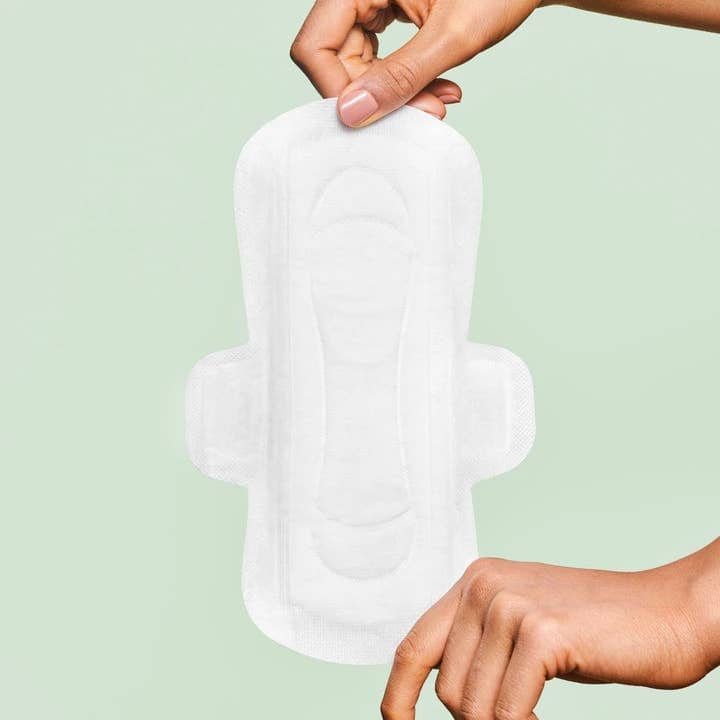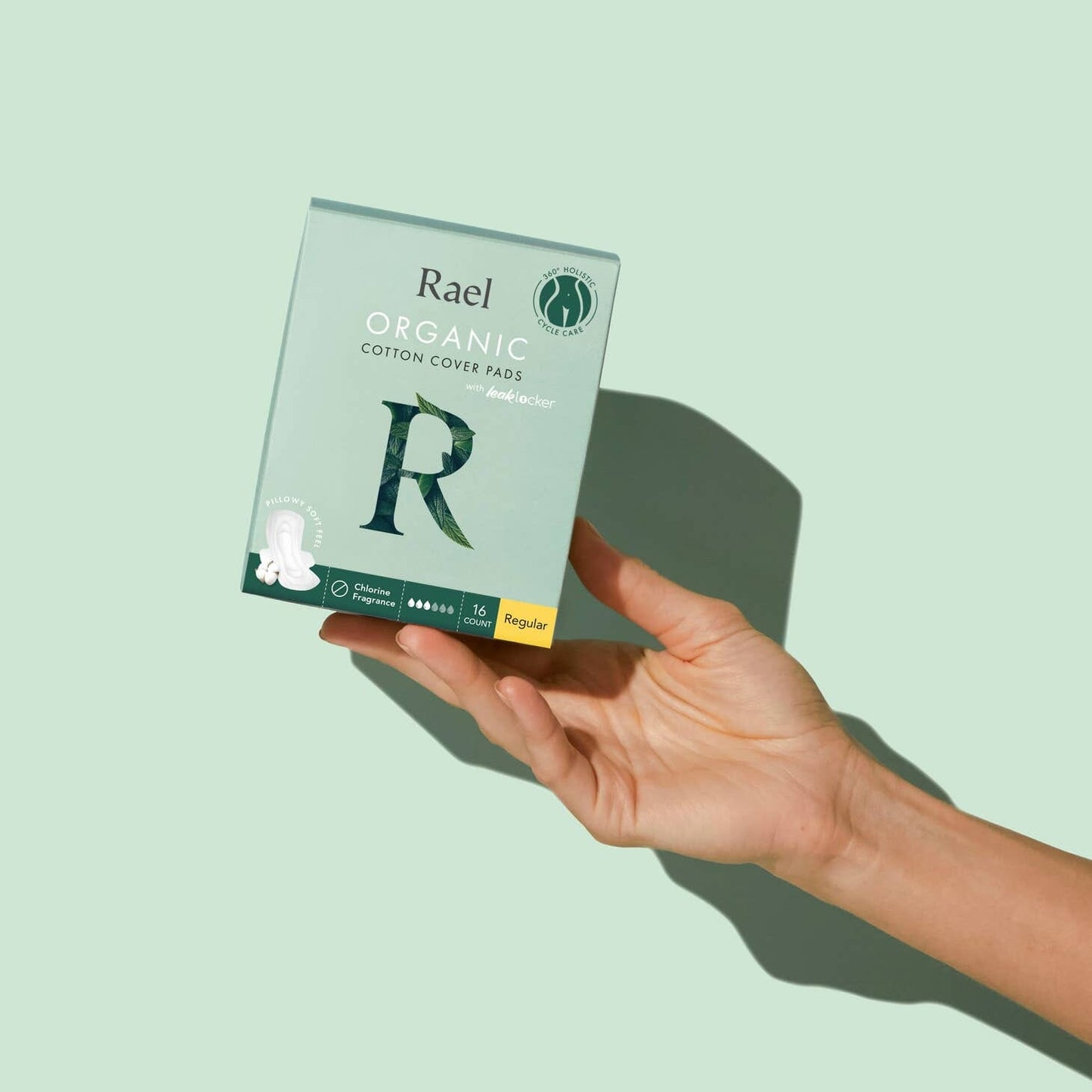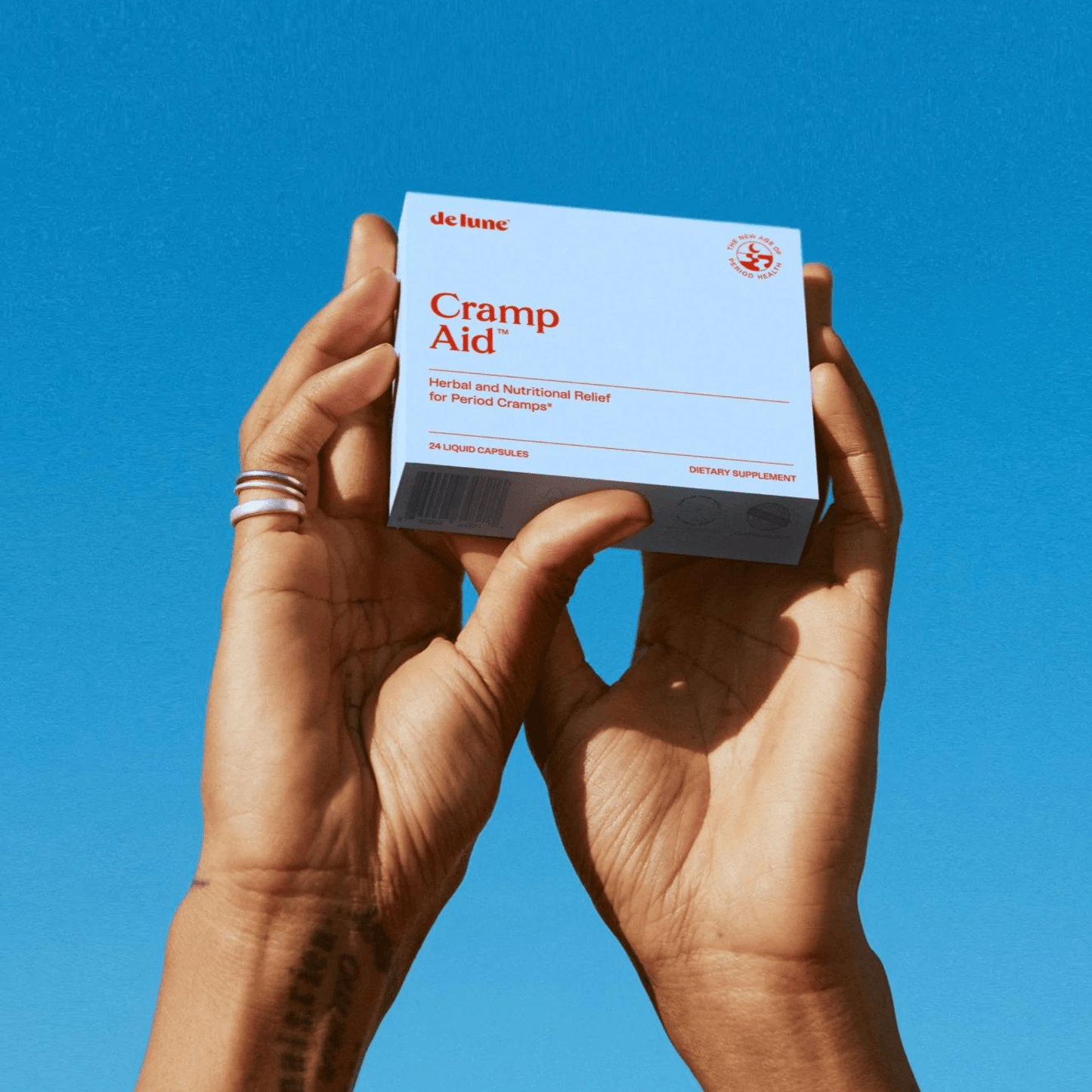 Your questions, answered.
Should I only use this product while on my period?

Cramp Aid and the Organic Cotton Cover Pads are both designed specifically for use during your period. Cramp Aid provides effective relief as-needed– 93% of users feel relief within the hour.

Steady Mood should be taken daily throughout your cycle. The Heating Patches provide therapeutic heat treatment, which is valuable for period cramps
I only want to try one of these products. Where can I buy it?

We understand! While this bundle is the period kit to end all period kits, you may just need to restock on one item. You can shop Cramp Aid and Steady Mood separately, or check out the Rael Heat Patch + Pad Bundle.
Are there any interactions between these products that I should be aware of?

In the traditional use of the word "interactions," which has a negative connotation, absolutely not. All of these products are safe to use together. Additionally, De Lune supplements don't have any known interactions with common medications like hormonal birth control or SSRIs. 

Something cool, though, is that many of these products actually have a positive interaction that boosts effectiveness! Ingredients in Steady Mood & Cramp Aid amplify each others' long-term impacts and can lead to an even greater reduction in PMS and cramping.

Cramp Aid is designed to address the entire pain cascade, which includes the overabundance of prostaglandins, inflammation, and lack of blood flow and oxygen to the uterus. The Heating Patch also promotes blood flow and muscle relaxation, meaning Cramp Aid + the Heating Patch work in sync to provide the ultimate relief. If you have extra-strength cramps, this solution is for you.
The results speak for themselves.
⭐️⭐️⭐️⭐️⭐️

"Please never stop making these products! I used Steady Mood and Cramp Aid for my most recent cycle and it is a game changer for me! I had little to no pain, extremely manageable for the first time every in my life! I just want to say thank you to your team so much." -Maya W.

⭐️⭐️⭐️⭐️⭐️

"I am so happy I found this!! Steady Mood worked wonders for my PMS: I felt less agitated and bloated. And I only had to take Cramp Aid twice and felt absolutely no cramps during the duration of my cycle! This is extraordinary. I have struggled with horrible cramps all my life and used medications to regulate my symptoms, but the Period Rescue Kit is definitely it!!" -Jenni L.

⭐️⭐️⭐️⭐️⭐️

"Sis...You NEED to try this. I've been using De Lune for 3 months now and can 100% say their products are amazing! I used to suffer so much from my cycle, but now I have easier periods and more mental/emotional balance. Believe me, I've tried hormonal birth control, painkillers, but nothing worked better than the Cramp Aid combined with Steady Mood." -Taylor G.