Regular price
$130.00 USD
Sale price
$99.00 USD
Unit price
per
Best Seller
Sold out
The perfect curation to unleash your inner moon goddess. Hand-picked by our founder, Mimi, these treasures will bring you inner alignment, celebrate the ritual of all your phases, and deepen your connection to the menstrual-lunar cycle:
2023 Moon Wisdom Planner

In addition to weekly and monthly calendars, you'll find moon phase guidance and rituals; menstrual cycle tracking guides; holistic wellness trackers; guides to planets, elements, and crystals; manifestation prompts; and more! 340 pages made from recycled paper. Vegan leather bound. 
Sacred Cycles Crystal Set

Obsidian, clear quartz, carnelian, and rose quartz crystals representing each phase of the menstrual/lunar cycle. Comes with a guidebook describing the wisdom of each stone and how you can use them to harmonize with your natural cycle.
Delicate Gold Lunar Necklace

Adjustable 24k gold plated snake chain (14" - 17") with 24k gold crescent moon and frame, ethically sourced.
Amber Moonstone Crystal Candle

A divine scent of amber, soft florals, and deep tonka notes that evokes optimism and good fortune. Moonstone crystal embedded within. Hand-poured with 100% clean soy wax in a 9oz amber jar, 50 hour burn time.
Luna Moth Crystal Bath Bomb

Natural handmade bath bomb infused with a gorgeous citrus + pine + red currant + juniper essential oil blend and embedded with a tumbled smoky quartz crystal.
U.S. women-owned brands

Shop local, shop small, shop women! Meet the makers: Goddess Provisions (AZ) Peter and June (CA) JaxKelly (CA) Crescent City Swoon (LA)
100% clean ingredients

All vegan and cruelty-free. Planner is beautiful vegan leather bound. Candle is 100% natural soy wax, free of parabens, phthalates, and paraffins. Bath bomb is baking soda and coconut oil, phthalate free fragrance, natural essential oils, and natural mineral mica.
Gift-ready

Your kit will arrive in a gift-ready box with each item carefully hand-wrapped in beautiful tissue with fun sticker details. The perfect self-care gift to yourself or your loved ones!
View full details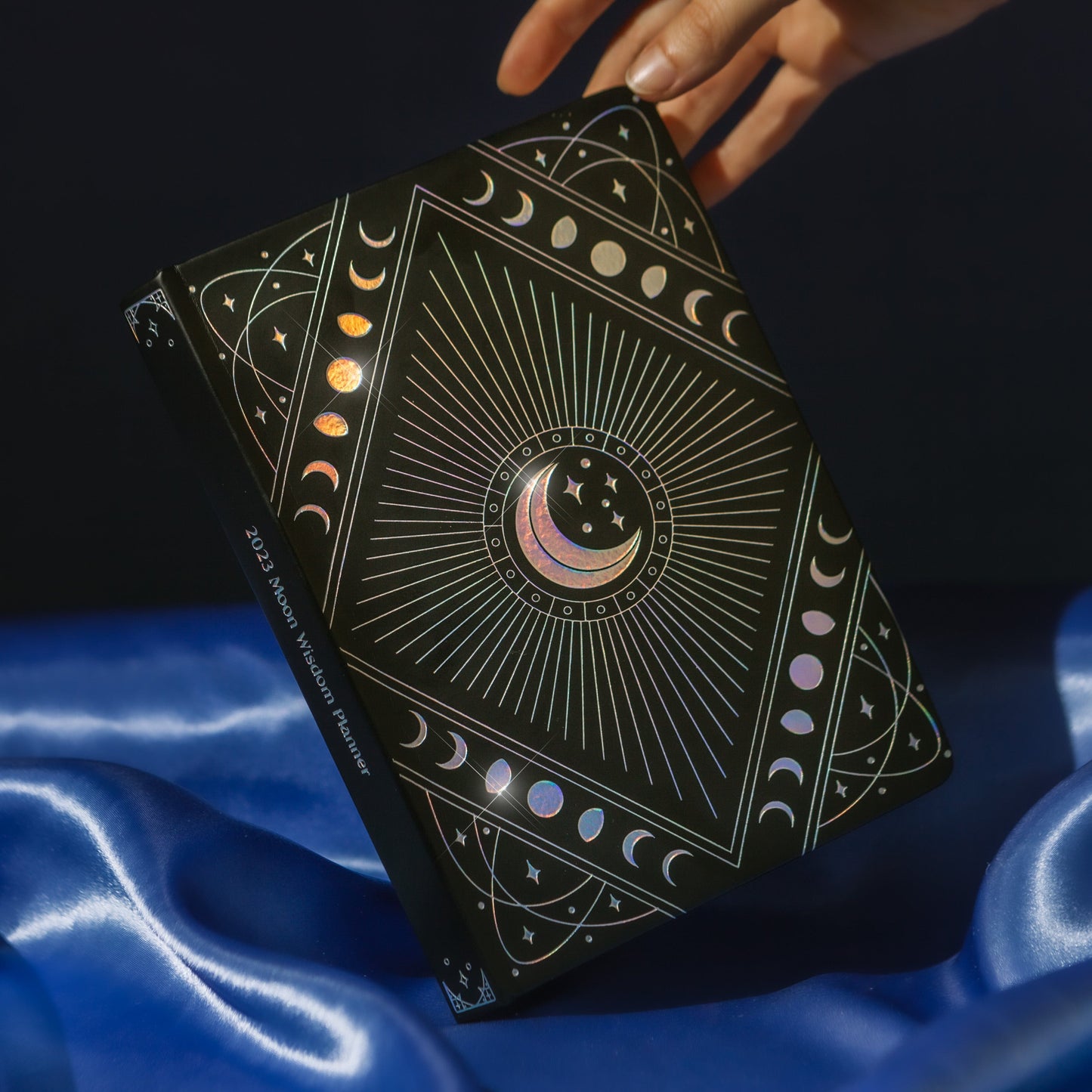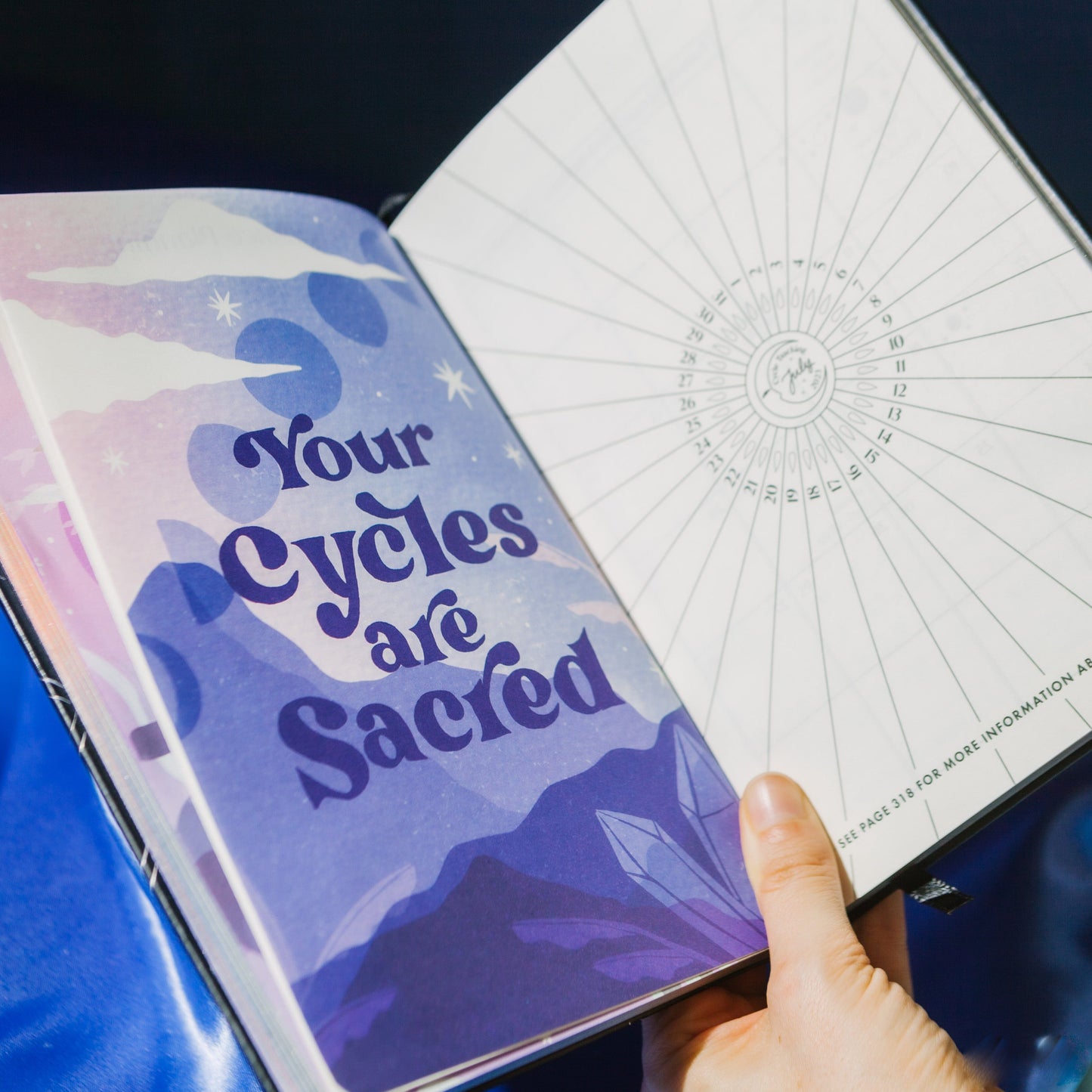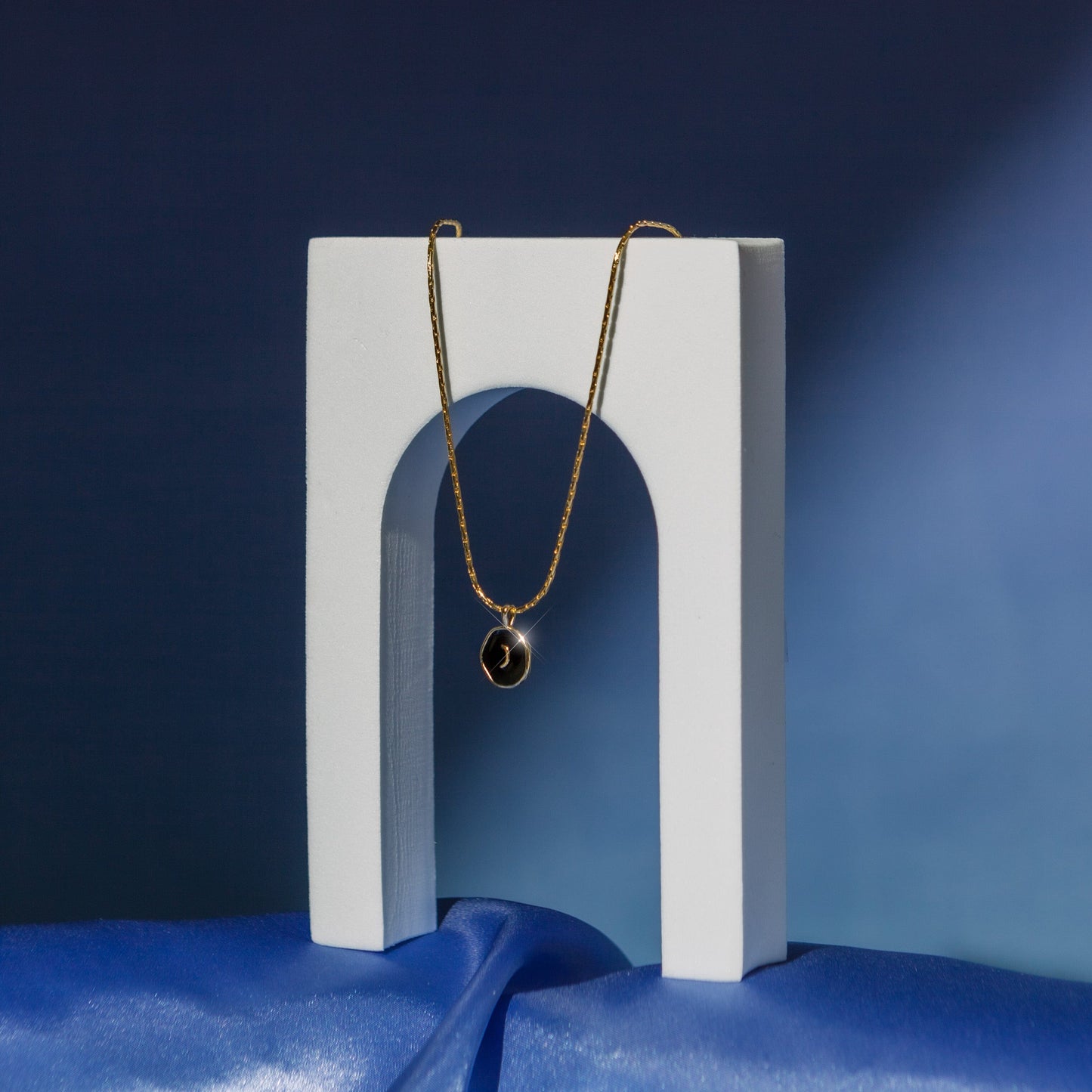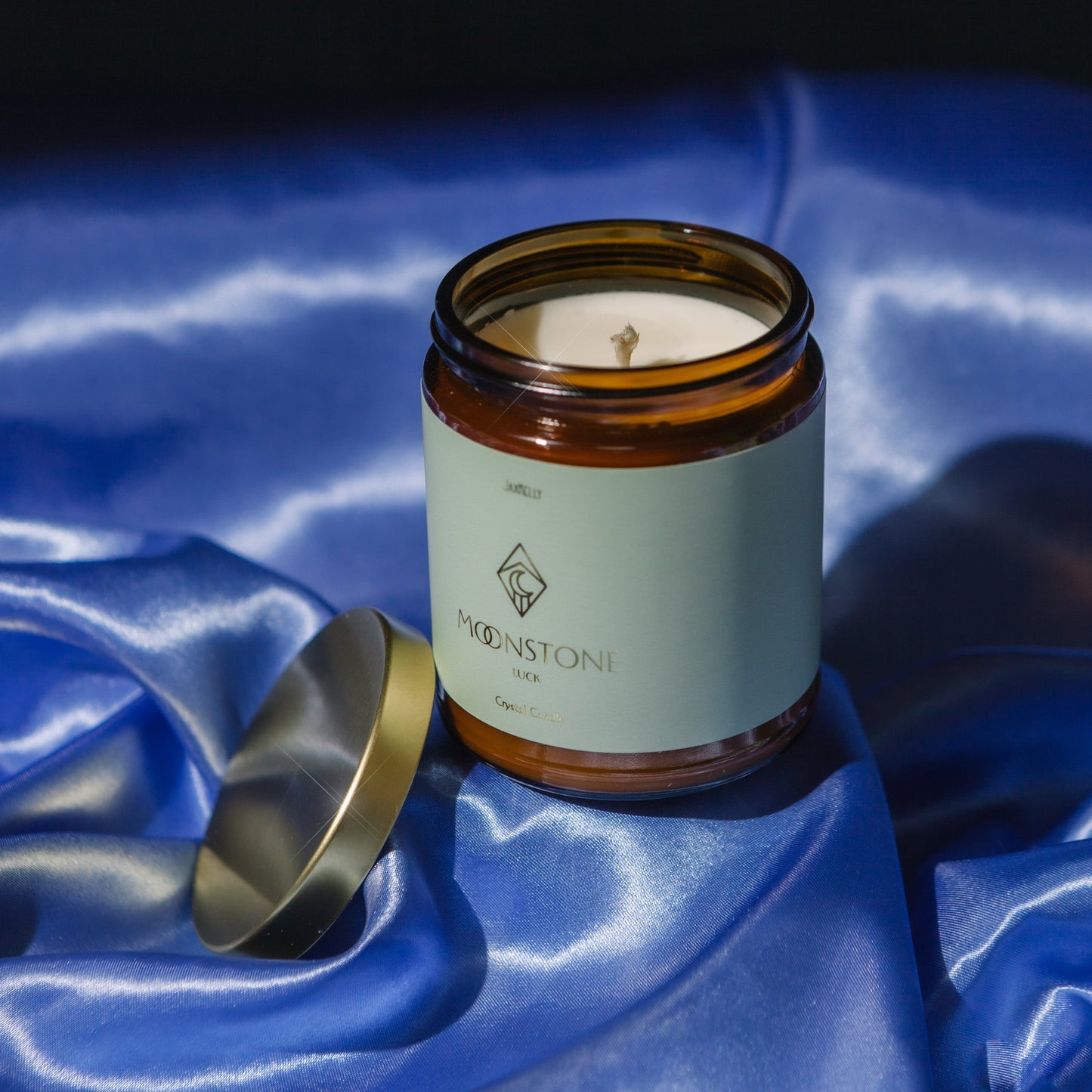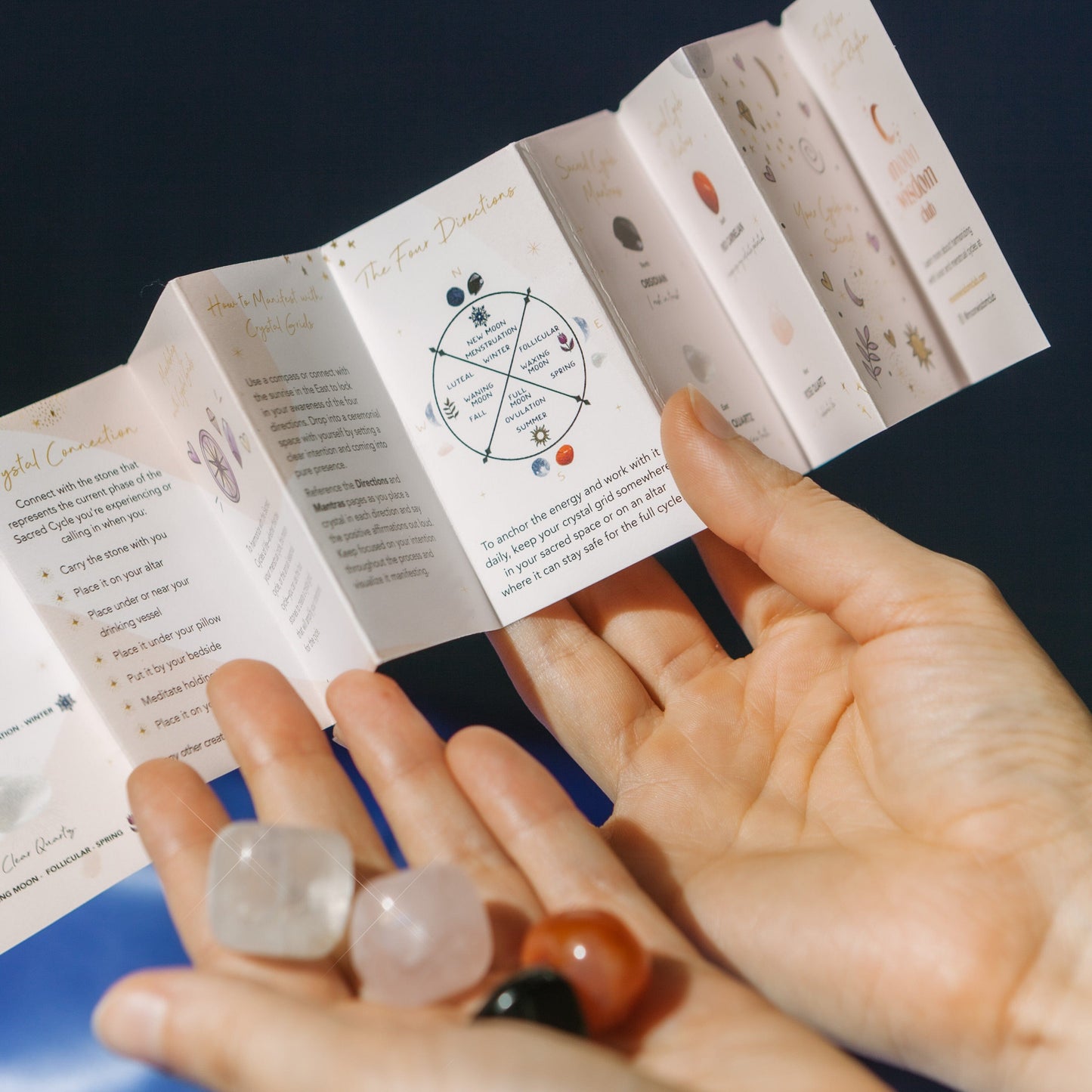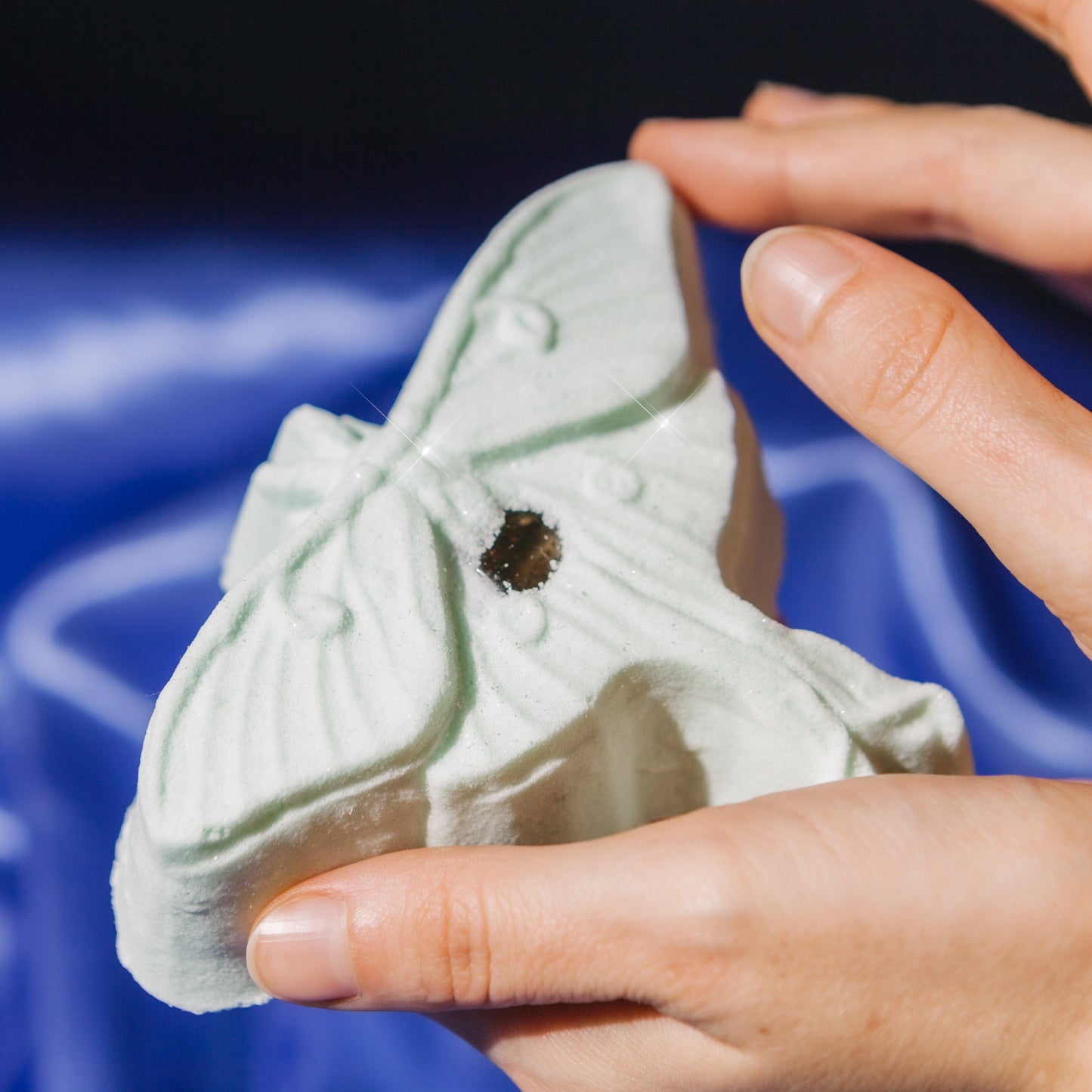 Nurture your new ritual.
It's the perfect time of year to start a new cycle of wellness rituals - and stick with them.
Honor your natural cycle.
Learn how to celebrate each phase with manifestations, mantras, and moon wisdom.